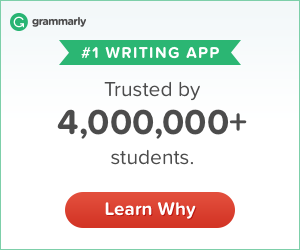 A resume is one of the most important pieces of documents in any professional's career for several reasons. To begin with, it is the salesman of a candidate seeking new career opportunities, as it displays all their career achievements and work experience. The resume also highlights everything relevant that the recruiters want to know about a prospective hire at a glance, covering all the skills, projects undertaken, and qualifications of the candidate.
CV and resume are terms that can be used interchangeably in various countries, but the major difference between the two is that while the former is used in all sectors of the job market, the latter is specifically better applicable to research and academia. If you're a postdoctoral student applying for a fellowship, or a mentor applying at a university, you need a resume since it covers all of your past research projects at length, which is important for the panel to go over in order to arrive at a decision. When a document carries the weight of opening major career doors, it should be impeccable and a level up from your competitors.
This is the primary reason why the resume writing industry exists. Creating your own resume can have a few pitfalls such as not knowing the industry's current expectations and standards, a lack of finesse, or not having the format down to perfection. Hiring a professional resume writer to do the job for you allows you to concentrate on things such as looking for better opportunities and preparing for interviews.
If you're looking for reasons to hire professional resume writing services, look no further because we have ten convincing benefits. Read on to know more!
Profile Aesthetics: As they say, you have less than 30 seconds to make the first impression. A study shows that about 75 percent of resumes are trashed or shredded before they arrive at the hiring manager's desk. It's not surprising because that is also the percentage of resumes that may not have been up to the mark based on their format, clarity, conciseness, order, and aesthetic. Using a generic template for an outstanding profile like yours will not get you the attention it deserves; a professional resume writer will be able to create a clean and industry-appropriate resume for you that catches the recruiter's attention instantly.
Objectivity: When talking about what to add and leave out of a resume, we all know that candidates may either overshare or not give enough information, both of which are harmful to your application. A resume writer can take a glance at your professional timeline objectively as an outsider and pick the most important details that can convince recruiters that you're the best choice for the job.
Industrial Worth: It is common for candidates applying for new jobs to undervalue their industrial worth due to a lack of objectivity in their own careers. As per a Stanford study, women professionals are more likely to undervalue themselves while setting career expectations and pay rates due to several reasons. It can be harder to shatter the glass ceiling if you sell yourself short; take the help of a professional who can make you a winning resume based on your career accomplishments.
Better Skills: If you would go to the doctor to enhance your wellbeing, professional resume writing services do the same for you because this is something they excel at. You're hiring a highly skilled person who has better knowledge about making a stellar career objective and pitch before the recruiters speak to you.
Saves Time: Fine Tuning your resume can be anxiety-inducing for several people because of the inner critic, leading to procrastination. People are known to take months to get it done, which is why it is a great idea to hand your resume-building task to a professional who will get the job done quickly.
Get a Professional Leg-up: Resume builders are working closely with several industries and their recruiters, so they know what traits, skills, and qualities will get you a foot in the door. Every recruiter has pet peeves when it comes to resumes; who would know them better than professional resume services?
Changing Styles: As times change, so does the format and style of what is considered to be an industrially appropriate resume. Whether or not your resume should exceed a page, or whether there is a change in the format with additions or subtractions of details, leave it in professional hands!
Value for Money: It may seem unnecessary to spend on a professional resume when you're on a budget crunch or a student, but trust us, you'll thank us later. It is very important for you to have your resume, cover letter, and/or statement of purpose written perfectly because your future depends on it. Rather than having a poorly done job, it is better to have the professionals do it for you so that you get a call back from all the places where you fit the bill.
Professional Approach: Discussing a potential job or upcoming admissions can fill you with insecurities or uncertainty, and acting from a place of fear while building a resume is most likely to show in the final product. Trust a professional to champion your cause in the best possible way!
Improved Success Rate: Have you been applying for jobs but not getting the response you expected even after a great career track? It could be your resume that's not highlighting your best aspects. A professionally written resume is more likely to get picked up because of the appropriate keywords added, which enhances your success rate.
Now that you know the advantages you can expect to experience, we hope you take the help of a resume writing service to help your career advance. Since these professionals have seen their fair share of resumes across several industrial verticals, they will be able to create one for you that fits your profile the best.