Giveaway Promos from Savings.com #ad #SDC12DAYS
This post contains an affiliate link for Savings.com. I earn a commission for every entry, this does not change your chances of winning. Please reference official giveaway rules on the brands site for more details on the giveaway requirements and rules.
Savings.com is excited to announce that their 12 Days of Giveaways are back! Every weekday from Monday, November 6th – Tuesday, November 21st, they'll be giving away at least one $250 gift card prize from one of our partner stores, for a total of $4500 in prizes!
Please book mark this page, as each new giveaway goes live, I will share it here. Please share the love by sharing this blog post with others.
$250 HP Giveaway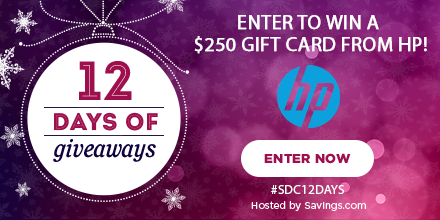 $250 Gift Card for Verizon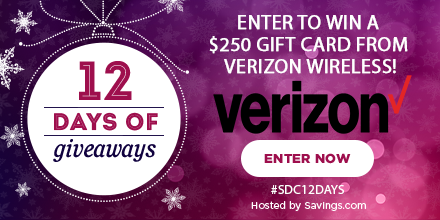 $250 Gift Card for Juice Beauty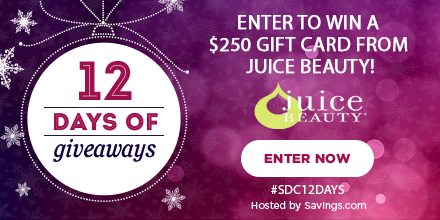 $250 Gift Card for Shindigz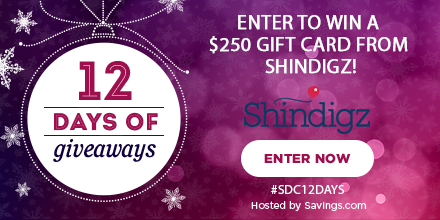 $250 Gift Card for Overstock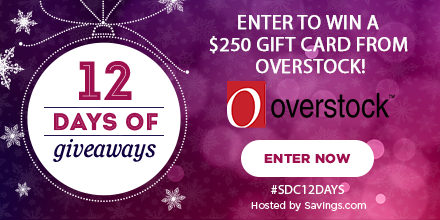 $250 Gift Card for Zales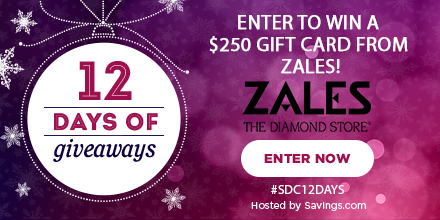 Brandy Ellen is a born and raised NH resident who enjoys living life to the fullest. Raising 3 kids and a pug, Brandy spends her free time writing for her two blogs – ParentInfluence and Brandy EllenWrites. Brandy is also a ghostwriter for other blogs, click here to hire Brandy to write for you.