10 Reasons to Hire a Virtual Assistant
Here is the thing, when it comes to blogging there are so many tasks we have to do each day to keep our blog running smooth. From social media to SEO keywords, scheduling, planning content, and the list continues. I recommend hiring out virtual assistants for so many different reasons. Below I will share 10 reasons why I recommend hiring VA's to help your life be smoother.
10 Reasons to Hire a Virtual Assistant
Hiring a VA will help free up your time.
You hire someone who is a specialty in that field.
Allows you to put your focus other places.
Helps you give the best content to your readers.
Might bring in new ideas or ways of doing things to make it easier.
They are available when you need them.
VA's are flexible.
You don't have to train them.
They are there to please you.
Good at multitasking to help relieve your stress.
There you have it 10 reasons to hire a virtual assistant. I know many bloggers and business owners who say that they simly don't have the money to invest in this service. I have heard that so many times, but the funny thing is, anyone who thought they didn't have the funds to hire a virtual assistant we either;
1) pleasantly surprised at how affordable one can be or
2) perfectly happy with the time that was saved so they could build their business larger.
Hiring a virtual assistant is a serious decision. It is not one to be taken lightly. Be certain to look at recommendations, ask for samples of their work and check into this person. Make sure that you hire someone who is skilled and reliable in the area that you desire to hire them for. Once you find the right-for-you virtual assistant, I am confident you will wish you had hired one sooner.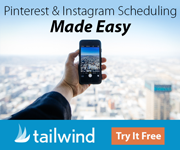 Find a virtual assistant at VAProfile.com

Brandy Ellen is a born and raised NH resident who enjoys living life to the fullest. Raising 3 kids and a pug, Brandy spends her free time writing for her two blogs – ParentInfluence and Brandy EllenWrites. Brandy is also a ghostwriter for other blogs, click here to hire Brandy to write for you.