If you're a blogger thinking about buying PLR to have easy access to content, you're on the right track. If you're not already taking advantage of fresh, up-to-date content, you're missing out. PLR is still beneficial in 2021 for many reasons. If you'd like to have more content options while getting a return on your investment, find out what PLR articles for blogs can do for you in no time.
You'll Save You More Money Buying PLR Packages
You might think you're spending more money on PLR content, but that isn't true. Instead, you're saving money while accessing high-quality content that you can edit and adjust to your liking.
When you complete quick and simple edits to make the content original, you're saving some time. It would likely take you much longer to develop creative content and write it out by yourself. You'll spend much less money on different packages compared to the cost of hiring professional writers to complete content from scratch for you.
Self-Care Mental Health PLR Pack
7 PLR blog posts that focus on the topic of self-care and mental health for the health & wellness blogger or business site owner. Best used for private email lists, or may be rewritten to pass Copyscape to publish on a public website.
Use the Content to Engage Viewers
If you'd like to keep visitors on your website for more extended periods, you'll want to have fresh content available for them to review. When you provide unique, relevant content that goes with your niche, you can expect web viewers to stick around.
They'll want to read through your blog posts and check out the different pictures you've posted. It takes a lot of time to develop unique content for a website, but PLR makes it much more manageable. You'll have the outline for the content, along with high-quality images to use with the content on your site.
Find Content on Various Topics
It isn't challenging to find content on topics that are most important to you. You can find PLR articles for blogs that relate to your specific niche. Whether your niche involves cooking, homeschooling, self-care, mental health, or any other important topic that people want to learn about, you'll find the PLR blog content you need for your website. You can buy that content, edit it, and post it to your website all on the same day.
Improve the Quality of Your Website
If your website is currently a bit bare, you'll need to add more content to it. You can find PLR content for blogs, rewrite the content to make it original, and then add it to your website. It won't take long for you to have a collection of blog posts available for web visitors to read through and enjoy. When you use PLR content, you're essentially working smarter instead of harder, which is beneficial for you!
If you've started a niche website, you may need plenty of content to add to it. You can use PLR blog articles after tweaking them just a bit to make them unique. You'll learn how to rewrite PLR articles with ease and become a better blogger over time.
If you look forward to saving money, producing more content, and keeping your viewers engaged for lengthy periods, use both exclusive PLR and non-exclusive blog PLR. It's still a good idea in 2021 because it works!
Get More High End Clients PLR Blog Posts
5 PLR blog posts that focus on the topic of how to get more high end clients for the business blogger niche. Best used for private email lists, or can be rewritten to pass Copyscape to publish on a public website.
Check Out my PLR articles …
Ready to jump into the PLR world? There are a few ways you can get started. Go ahead and check out this High End Clients PLR Pack and this Self Care Mental Health PLR Pack.
Both packs are a great way to get started on your PLR journey. Before long, you'll see how beneficial PLR can be to your blog or business.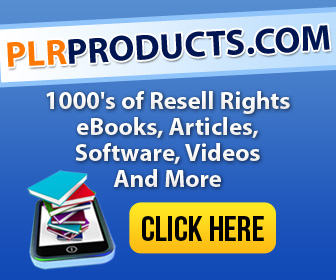 Are PLR articles a good idea?
Yes! PLR articles are a good idea. This type of content may be sold over and over, but there is a useful benefit to PLR blog posts. You can use this as ready made content for your newsletters, or rewrite PLR content for new blog post content.
What are PLR articles?
PLR stands for private label rights. They are articles that are sold in their entirety more than once. Most PLR articles are sold as a package and you can do anything you'd like with them. You can resell them, rewrite PLR articles to publish, or publish them in an online course, newsletter or whatnot that's hidden behind a paywall.
What is the best PLR membership site?
There are many PLR membership sites out there. Launching soon is PLR Blog Today providing a free and paid membership plan to get half off PLR articles.