Being a housewife is a full-time duty. You might not have a bread-and-butter job, but you have responsibilities that give you almost the same amount of workload. You are the manager and the accountant, you are the chef and the cleaner, you are the babysitter and the entertainer.
Housewives set the foundation and the pillars for the structure of their families. And for this, they need to have some tricks in their hat. You see, while other roles come to you naturally, being the accountant can be a tough nut to crack. Because money matters are always serious. You have to make sure each department of the house gets its fair share, but an ample amount is also saved.
You know what they say about savings; they can be saviors. Okay, they might not exactly say that, but it entirely applies. To make sure not even a dime of your husband's hard-earned money goes to waste and a good amount goes to the piggy bank, we have compiled a list of rules that a housewife can stick to, to save bucks. Hopefully, it will help you out.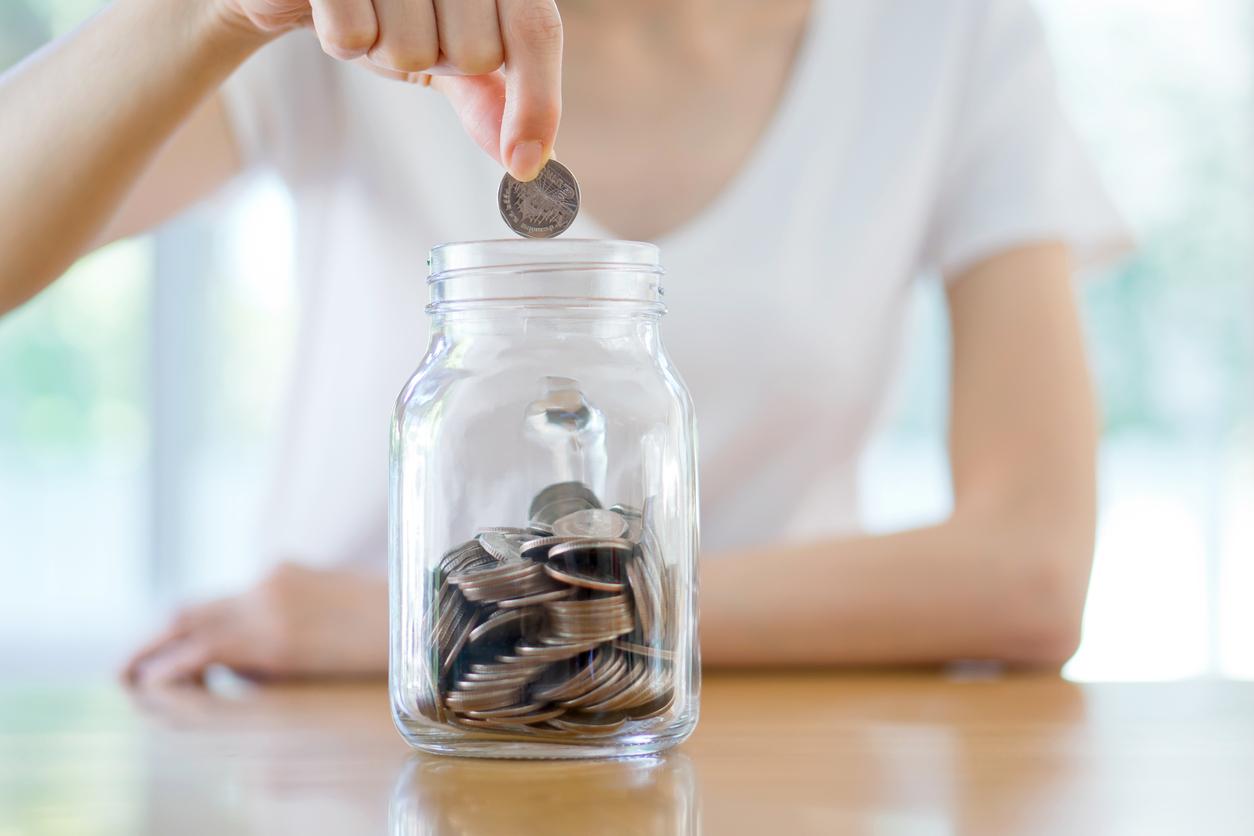 Spend in cash
Most people think that cash is a currency of the past. They flash out credit cards and debt cards to pay. According to a survey carried out in 2017, out of 1000 consumers only 12% preferred cash over these cards. However, is that a smart approach? No. When you spend using a card, you spend carelessly and endlessly because there's always money in there.
Stats show that people are likely to spend 12% to 18% less when they make payments through cash. Draw out some paper notes from the bank in the beginning of the week and spend them wisely. Once the money you withdrew is finished up, you shouldn't rush to the bank until the next week.
Plan a budget
In the beginning of each month, take out some time and write down a budget. You have to make sure that everyone in your family is handed money in a weekly manner. Follow the budget. Don't eat out more than you can afford. Make meals at home in bulk quantities if you find daily cooking to be too much of a chore to handle.
Your trips to the grocery store should be monthly or weekly. You see, the more times you head to the store, the more times you'll feel the itch to spend. Also, don't let your family's shopping bills exceed your budget. Set monthly savings' goals.
Shop during sale season
For any durable goods, shop when there is a sale being offered. You can purchase clothing items when Nordstrom or another such retail store offers a sale. In this manner, you would be able to bag quality items for relatively less prices. Similarly, makeup items and school essentials for your children can also be bough during a sale.
You wouldn't have to wait too long for a sale to hit. That's because mostly sales are offered around the year and when any big occasion is nearing. For instance, there are sales offered on July 4, during Christmas, right before Back to School season, etc.
Make the most of coupons
You can also make the most of coupons and promotional codes. When there is no sale running, you can purchase items using these codes. Since we live in a digital age, you don't even have to worry about rushing from store to store to collect a stack of coupons. You can skim read coupon websites every other day and get printable coupons or those which can be entered online.
Coupons can help you save whether you are grocery shopping or purchasing other items such as clothes, accessories, makeup, etc. Websites such as ClothingRIC.com and SitewideCoupon.com can get you good deals and coupon codes for more than ten thousands of online stores. You can also download a couponing app that can assist in the coupon collection and application process.
Control your utility bills
Electricity bills can be burdening. However, you can save in this department by switching off any extra appliances that aren't in use but running. You can set your air conditioner and your heater to a temperature that keeps the atmosphere indoors good but helps save as well. You can invest in smart technology for long-term savings.
Cut down the telephone and antenna connections. Everyone has smartphones anyway and streaming services are better options than television cables. Live more energy-efficient lives and control the amenities bills.
Make money at Home
There are many ways stay at home moms can make money at home. I've compiled a list of ideas as well as a download that will help you make cash at home. Starting a service business or learning how to blog are two popular ways to earn money at home.
If you need to learn more ways to be financially savvy and want to work at home, then purchase my stay at home job and business ideas for moms looking to make cash from home. Purchase button below …
[purchase_link id="42786″ style="plain" color="" text="Buy Ultimate Guide of Working at Home Jobs and Business Ideas" direct="true"]
See what can be resold or recycled
Give a grand decluttering session to your house. You will be able to find several items that can be put to good use and you wouldn't have to purchase new things. If you find other things that are in shape but not of any use to you, compile all such items and sell them. You might be able to make a small amount of cash that you can add to your savings account.
For instance, if you have any old clothes of yours or your loved ones stuffed in the back of closets, take them out and see if someone in the family can wear them. If the size fits no one, then you can sell these clothes for cash.
Double your savings by investing
Modern times have opened doors for several investment opportunities. You can start a mom blog, a website that talks about personal finance or anything that interests you. You can invest in several ways without even having to leave the comfort of your house. For instance, if you are artsy, you can start a crafts store on eBay or Etsy.
You can also ask your husband to be of help if you need assistance to invest in some other physical business. Moreover, you can invest in yourself to sharpen any talents you may have and put them to good use.
Another idea is to buy snapchat shares to start earning cash at home to help offset your husband's income. This can prove to be rather profitable.
To sum up, there are several ways a housewife can save money. You have to be smart with how and where to spend. You can limit the use of appliances and shop when a sale is running. Make use of coupon codes, pay in cash not through cards, and invest wisely to make more savings.