There are many valuable blog posts written about blogging, but the majority of them are targeted to those who are just starting out. There is little or no information that focuses on what people with established blogs need to do in order to stay ahead of their competition.
Many veteran bloggers spend countless hours creating fresh ideas for their site's content only to be disappointed by an underwhelming amount of positive feedback from their readers.
If you are a blogger who is tired of writing posts that do not get the attention they deserve, it might be time to consider purchasing prewritten blog content from a reputable ghostwriter.
By hiring someone with the skills and experience necessary to write well-crafted blogs for your site, you will be able to generate content that results in increased readership, higher search engine rankings, and more website traffic.
How to Qualify a Good Ghostwriter for Bloggers
When hiring someone to write blog posts for your site, there are several things that you should look for in order to ensure that you are dealing with an experienced writer.
The following are some of the traits you should seek out in a ghostwriter for your blog:
Experience
The writer's experience should include both blogging and writing. Many would-be ghostwriters have plenty of experience penning articles for other online publications, but their lack of history with blogging platforms makes it difficult for them to create content that resonates with your readers.
Unique Writing Style
It should be easy to distinguish the voice of your blog once a ghostwriter is done writing for you. The writer's style should match yours in such a way that it doesn't take away from the content, but rather adds to the tone and message that you are trying to get across.
Good Grammar
If you are going to have someone create content for your blog, they should know how to write correctly.
Spelling and grammar mishaps make it difficult for people who are reading your content online. You'll want to have your ghostwriter use the Best Plagiarism Checker & Proofreader.
A good ghostwriter will do more than proofread their work; they'll make sure that they are writing flawless blog posts for you.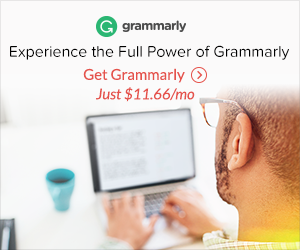 Experience Writing about Your Niche
The best ghostwriters to hire are those who have done extensive research on your niche and can effectively communicate to your audience through their writing.
It may be difficult to find someone who is well versed in your blog's subject matter without having a bit of prior experience with blogging, but a good ghostwriter will be able to research your niche, understand your site's structure and audience, and be able to write in a style that speaks directly to them.
Hiring a Ghost Writer for Bloggers is Worth It
If you have been looking for ways to increase readership on your blog, working with a ghostwriter who has extensive experience creating valuable content for blogs can help you achieve this goal.
As long as the writer has a history of delivering quality content to their clients, there is nothing wrong with making an investment in blog posts that will generate more traffic for your site.
It is important that you do your research and hire a professional ghostwriter with experience writing about your niche. There's no reason why you should have to settle for anything less than an experienced writer who has a track record of quality blogging.
If you're looking to hire a blog ghostwriter, then you can always try out my services by purchasing a custom article order OR purchasing some of my exclusive prewritten articles on the topic of homeschooling, work at home, and more.
I try to keep my shop stocked with new content to help save YOU time with content creation.
---