Attracting new email subscribers is easier than you might think.
Image courtesy of Pexels.
When you're just starting to implement email marketing into your business it can be overwhelming, especially when you're starting with a subscriber list of zero.
But it doesn't have to be as hard as it might seem. In fact, starting from the ground up allows you to keep a clean list and provide effective communication to your new subscribers. All you need to do is put a few tactics into place to start seeing that list grow bigger and bigger each week.
From using cold emails to encouraging site visitors to sign-up for your newsletter, there are a number of things you can do to grow your subscriber list. In this article, we'll focus on 3 specific ways you can attract new users.
Here's a sneak peek at what we'll cover:
Using cold emails to reach new customers and provide them with insight into your company
Offering discounts and coupons to incentivize email subscribers
Opportunities to convert users who are already on your site
3 Ways to Attract New Users and Build Your Subscriber List
Not every company starts out with thousands of email subscribers — and that's okay! If you're one of those companies just getting your feet off the ground, here are 3 things you can start to build a more substantial email list.
Cold emails are similar to meeting someone for the first time, just digitally. They offer a new way to reach potential customers and tell them more about your products and company. Image courtesy of Pexels.
Utilize Cold Emails
Cold emails are a great way for companies to reach new customers. In fact, for many entrepreneurs, they are one of the most effective email methods for reaching new customers. You can build new connections and tell more people about how your company and products can benefit them.
For many people, cold emails seem like an intimidating way to reach new customers. Some may think it's not worth competing with all the other emails your customers receive each day — but those people are missing out on a huge opportunity to reach new customers.
Cold emailing can be easier than you think. Let's take a look at a few tips to help you feel more confident about sending messages to potential customers who don't know about your brand yet.
Research your audience and add a personalized touch to the message
Think about what value you have to offer them and lead with that
Don't sound like a robot, write the email like you were talking to a friend
Keep it short, simple, and get to the point right away
While cold emails might not be the first tactic that comes to mind, it's a great way to reach new customers. So take a step outside of your comfort zone — you might be surprised at the relationships you can build with a simple cold email.
Encouraging potential customers to join your subscriber list through discounts and coupons is an effective way to reach new customers. You'll see an increase in your subscriber list and improved conversion rates. Image courtesy of Pixabay.
Offer Discounts and Coupons as Incentives
Offering discounts and coupons is one of the most widely-used incentives to grow subscriber lists. And there's a good reason why this method is so frequently used — it works.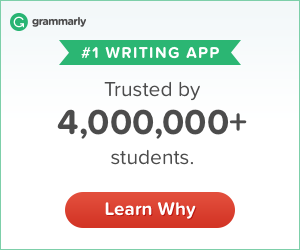 Think about the last time you visited a company's website for the first time. Chances are good there was a pop-up or advertisement encouraging you to signup for their subscriber list. It's also very likely that the advertisement provided you with an incentive to do so.
Now think of how many times those incentives were enough for you to provide the company with your email address. If it worked for you, even just once, it's likely it's worked for plenty of other customers.
Not only will adding a little incentive will not only help entice users to join your mailing list, but it can also encourage users to convert into purchasing customers.
Not sure what types of offers your potential subscribers are interested in? Here are a few examples of incentives you can offer new subscribers:
Free shipping
Discount codes
Free gifts
Special sales
You have to make the offer worth your customers' time if you expect them to provide you with their personal information. Incentivize them with a percentage off of their entire purchase or give them free shipping. If they become a repeat or loyal customer, it will be money well spent.
When someone comes to your website, that often means they are looking for something you're selling. By providing them with a reason to join your email list, you can quickly grow your subscriber base and start building new relationships. Image courtesy of Pexels.
Convert Site Visitors Into Subscribers
Providing discounts and incentives can be a way to convert site visitors into subscribers. In fact, the example of a pop-up appearing on a website is a great way to turn site visitors into subscribers — but it's not the only way to do it. 
If someone has come to your website, it means that you offer something they are looking for. There is a limited window of opportunity to connect with them and encourage them to provide you with their email address.
You might only have one shot to get it right.
Luckily, we've got a few tips on the best ways to convert site visitors into subscribers. Try one, or multiple, of these tactics to encourage users to connect with your company.
Utilizing pop-ups that encourage customers to subscribe; these can be done when a user is on the page for a certain timeframe, scrolls halfway down, or is about to leave the page
Include a "subscribe now" button on your site for users to join your newsletter or mailing list
Create lead magnets that provide customers something of value in exchange for their email
Once a user has made it to your site, it's time to work on converting them into a subscriber. Try using a variety of different tactics to encourage them to join your email list. Turning just one user into a future customer will provide you with the return on investment you're looking to achieve.
Before you can start sending emails and seeing conversions, you first need to have a solid subscriber list. Implementing multiple list building tactics will help you reach more potential customers. Image courtesy of Pexels.
Reach New Subscribers and Improve Your Email List
If your subscriber list is lacking, implementing one or multiple of these tactics can help you reach more customers in a more effective manner. While it may be difficult to reach the right customers when you first start out, building a solid subscriber list will be worth the wait.
No matter what you read, email marketing is not going anywhere and is still one of the most effective ways to reach your customers and increase sales. So what are you waiting for? Start growing your subscriber list today!