No matter how difficult or easy a breakup is, breaking up with someone you had plans for a future with, is hard. My situation is a bit deeper, as it involved domestic violence or abuse, whatever word you want to use. Not physical abuse, but the emotional abuse that unfolded has really taken me down for the count. After my recent 2.5 year relationship, I've had my eyes opened to a whole new form of abuse and it really makes me feel unsettled some days. During this whole process of trying to get my mind back to being MINE again, I have days where I can barely function. I have to work for clients, as I am self-employed, in order to cover bills. Rent is $1650 a month, now that doesn't just fly into your bank account.
I have to work and I have to work hard every day, literally 7 days a week.
I admit it's difficult to work 7 days a week. Not because I hate my work, I absolutely love what I do for a living. Even when I am working hours upon hours to make bills, I don't feel stressed out because I love my line of work. Being a freelance writer, blogger and virtual assistant is my dream come true and I am blessed to work from home. The problem with this scenario after the breakup is that I am a creative worker, this means the work I do for clients and myself is part of the creative industry in advertising and content marketing. I have to think outside of the box and I have to be in touch with my inner writing rhythm. When I am having a day that I feel sad about the past events, scared about things that happened and concerned that I will take forever to heal; I get sad. I am taken down for the count.
In order to fully work and make that cash money, I have to return myself to happiness. When I have a day that I just want to curl up in bed and cry it out, I pause and do something to make myself feel better. Sometimes, it's the smallest adjustments that help me return to happiness.
How I Return to Happiness
Grab Some Jewelry
I admit I am not much of a fashionista. I barely get dressed beyond comfy jeans or pajama pants because I like to be comfortable. I only pull some clothes on for school drop off and pick ups most days. I mean, if I hang out with friends I will shower and get dressed because I mean, I'm pretty sure they'd wonder why I'm in Olaf pajama pants but then again, my mom friends probably would totally get it. I have learned that grabbing some jewelry, just these bracelets alone make me feel fancy and happy.
Take a Selfie
I know there are mixed feelings about the whole "selfie craze" but honestly? Sometimes taking that selfie, even if you never post it online, makes you feel good. You can look at that beautiful person in the photograph and find something to love. This is a harder way to return to happiness if you're feeling really down about your appearance, but seriously, try it. Pause and check yourself out, watch as you start to smile thinking, "dang I look hot!" Nothing wrong with feeling confident!
Read Positive Quotes
I am all for positive quotes. I live and breathe by positive quotes. I have an app installed on my smartphone that I look at throughout my day to day life because reading a simple positive phrase and quote can make me return to happiness with ease. I often share the positive quotes that resonate most with me or I feel my audience will enjoy via Instagram on a regular basis. Follow me on Instagram.
Buy Yourself Something
I am not talking about buying yourself a cheeseburger or eating a whole tub of ice cream, but buy yourself something small. Why not go to the card aisle and read the cards. Select an uplifting card and give yourself a card. I do this from time to time. It's a great way for me to return to happiness. I won't be with another man in that intimate/romantic way like ever, or at least not for a really long time, so I may as well return to happiness by buying myself some cards. Try it, you may like it!
Each of these little ways I return to happiness may sound silly to some people. The thing is, we make life so difficult. I like the simple joys in life. Grabbing a few bracelets, lifting my head up high with my black boots and jeans on and putting that smile on my face is such a simple way to return to happiness. Even if you're like me, faced with a recently broken heart, you can return to happy. Just try some of my little ideas listed here today.
All I want in life is to live simply, happy and confident. I wish these same three things for everyone else in the world.
Affiliate Links: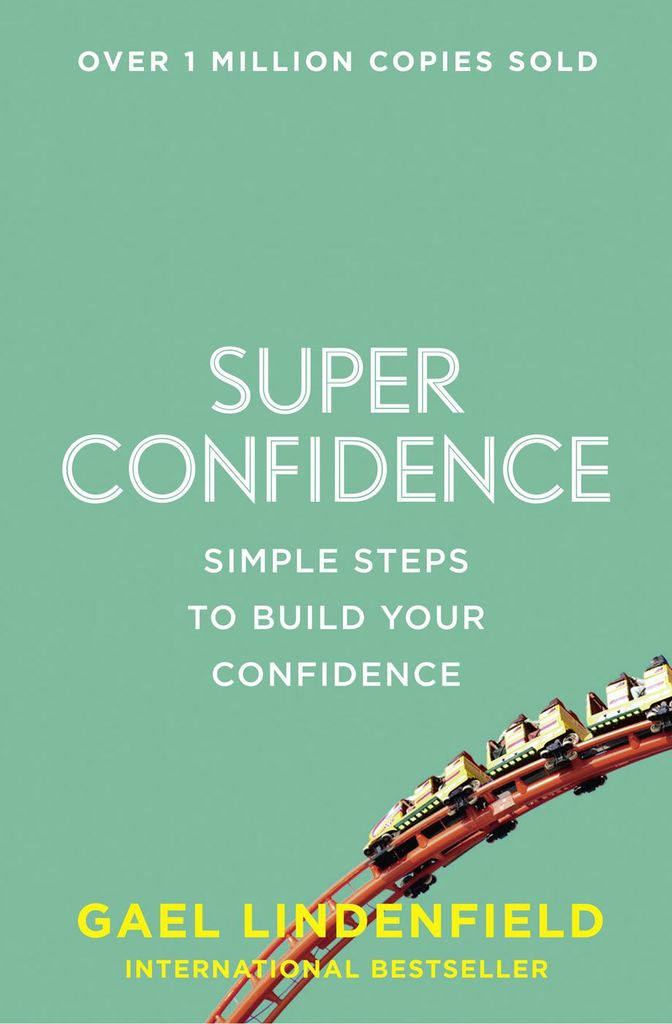 Super Confidence: Simple Steps to Build Your Confidence
Happiness: A Guide to Developing Life's Most Important Skill
The Happiness Project (Revised Edition): Or, Why I Spent a Year Trying to Sing in the Morning, Clean My Closets, Fight Right, Read Aristotle, and Generally Have More Fun