Ebook How to Start a Blog Flipping Business
Whether you're looking to sell your blog to retire from the industry, start flipping niche blogs, or just curious what you can do to make extra money as an additional revenue stream; then this e-book is for YOU. I'll show you all of the tips and tricks I learned to add blog flipping as a side hustle. This is not for publishing on your site, redistribution, or copying in its entirety – you may promote the book if you'd like with a link back to this page. This is a published ebook written by and copyright 2021 – Brandy E Tanner.
Let's chat a bit about working from home and how you can make more cash with work at home job than most any other option. As most of you know, I've been a work at home mom since 2006. I did go back to work as an administrative assistant for a year since then, but soon returned home when I realized I can make more money and have more time for my family when I work at home!
Are you searching for a work at home business that will pay you the more than the average American salary at a 9-5 job? If yes, then you've come to the right place. Today I'm sharing some work at home jobs and work at home business ideas that will help you succeed in supporting your family from the comfort of your home.
What business can I do from home?
There are many work at home business ideas and work at home jobs that you can do. For instance, I started working from home in 2006 as a direct sales consultant. Yes, that's MLM to some of you. I was successful in having a solid team of consultants underneath me who I led to success during my candle selling days.
As I ventured away from the idea of selling candles through MLM and coaching consultants underneath me, I found that freelance writing and eCommerce website product management was more my style. That's when I switched over to a blogger and virtual assistant in 2008 and never turned back.
If you're wondering what business you can do from home, then you should continue reading this blog post for the best work at home jobs that will pay you more than your average 9-5 job in America.
The Best Work at Home Jobs That Pay Well
Animator
Yes, an animator can work from home. This is a fabulous work from home business idea for any with artistic talents. I have a couple of kids who should dabble in this work from business ideas they're creative and artistic. An animator averages $25 to $106 per hour when using a site like Upwork to get clients.
You can opt to start your own business as an animator by setting up a website, getting hosting setup, and running your own marketing campaign once you have a solid portfolio to showcase your expertise in animation.
Join shareasale.com, Earn Cash!
Affiliate Marketer
I have a few friends who work with companies as their affiliate manager, and they make some pretty good coin. The average affiliate marketer will earn much more than the 9-5 job outside of the home, but you'll need to work for that cash! As a note, the reported average median salary for an affiliate marketer is $51,000.
Becoming an affiliate marketer is a way to promote products and services that you already use every day while earning a small commission. I must admit, this reminds me an awful lot of my MLM direct sales days, but it's more open for everyone who owns a website or has an influence on social media.
Bookkeeper
Yes, you can be a bookkeeper at home, so as long as you're working within the regulations of your local state and county. A bookkeeper can help a business owner with their work from home business by tracking income and expenses so that they're better equipped to know the finances for their business and remain prepared for the end of year tax filings.
The median salary for a work from home bookkeeper is around $58,000 a year based on one report. This can increase depending on how much you charge, how many years of experience you have, and other variables.
Consulting and Coaching
Some many consultants and coaches offer their expertise in a specific niche to guide others to start their work at home business. Lawyers and accountants have enjoyed transitioning from a 9-5 style job into a work at home business by offering their professional expertise virtually to others who may need their advice or tips on how they can venture into this industry for work.
The average salary for this type of work at home job will vary depending on the industry you're focused on. The average salary for a work at home consultant is reported to be around $61,000.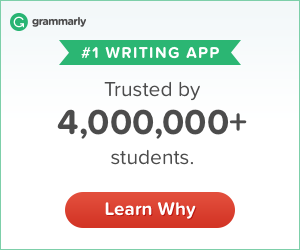 What is the easiest business to start?
If you're more in the market for the easiest business to start as your first work from home business, then you may consider a service business. This type of business can be selling labor, time, expertise, and so on.
A service business, such as my freelance writing business, is much easier to start and helps you expand your current income with ease. You'll be using a skill that you already have, such as a skilled laborer or writer, and turning this skill into your own work from home business to earn a living.
These are just some of the best work at home jobs that pay well and are relatively easy to start. The hardest part will be gathering a thorough online portfolio to showcase your expertise in the field you opt to choose for a work at home business and work to get some clients for testimonials.
Once you've successfully started to get some clients, building an online portfolio, and have some positive testimonials you'll find that the sky is the limit with how much money you can make when you opt to take your skills back home to run a work at home business.